12. 5. 2020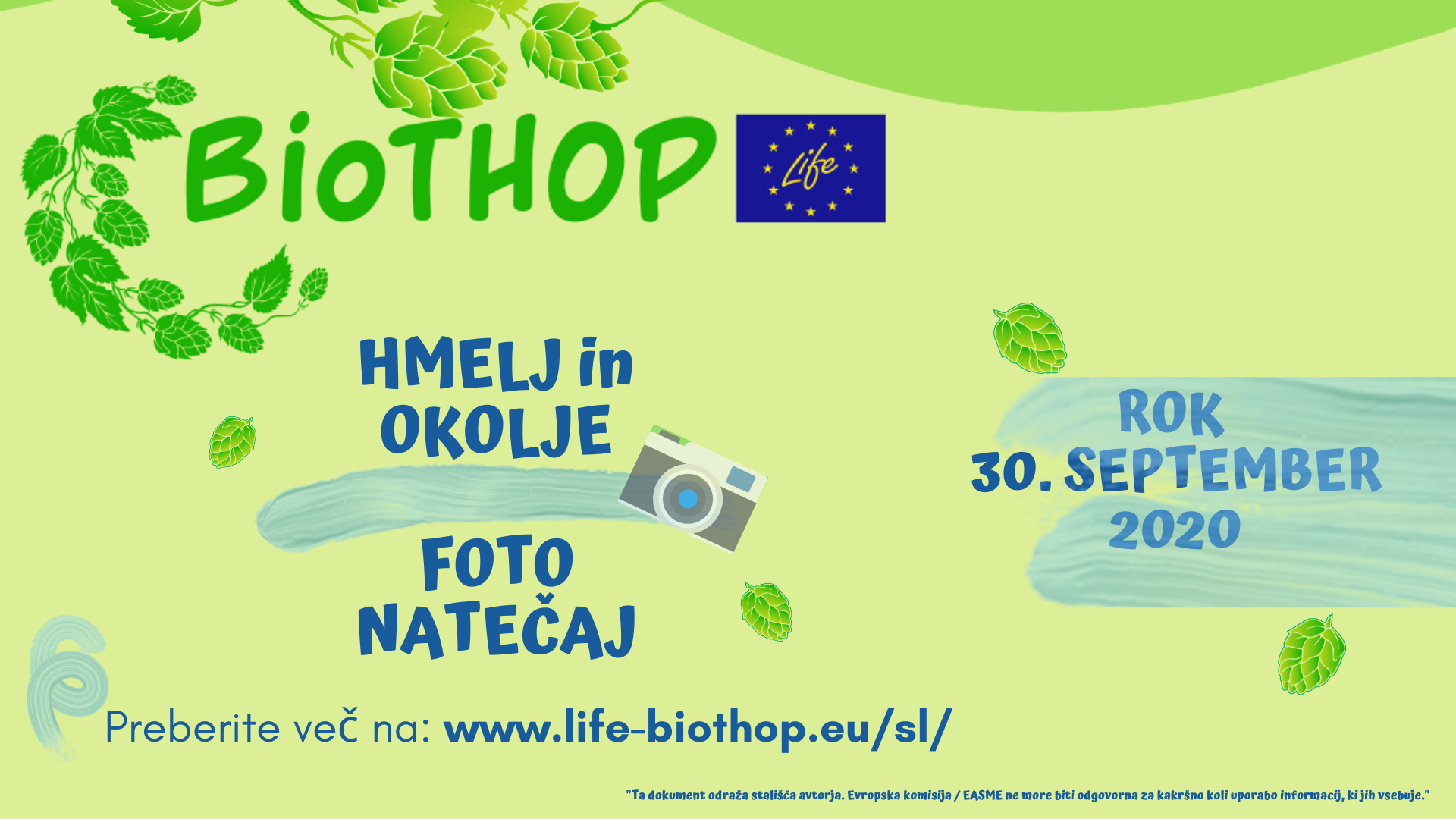 SLO:
Foto natečaj "HMELJ IN OKOLJE" traja med 25. 03. 2020 in 30. 09. 2020. Namen natečaja je ozaveščanje javnosti  o pomenu odgovornega ravnanja z okoljem na vseh ravneh delovanja, s poudarkom na krožnem gospodarstvu v hmeljarstvu in skrbnemu ravnanju z naravnimi viri, osrednji tematiki projekta LIFE BioTHOP. Več o natečaju in navodila za odelovanje si lahko preberete pod zavihkom Diseminacija, kjer bodo objavljene tudi prejete fotografije.
Prijazno vabljeni k ustvarjanju; natečaj je priložnost medsebojnega druženja na daljavo.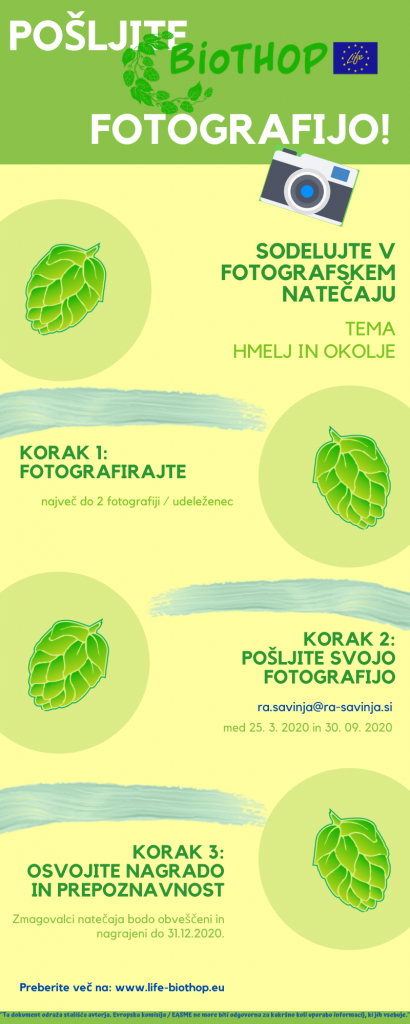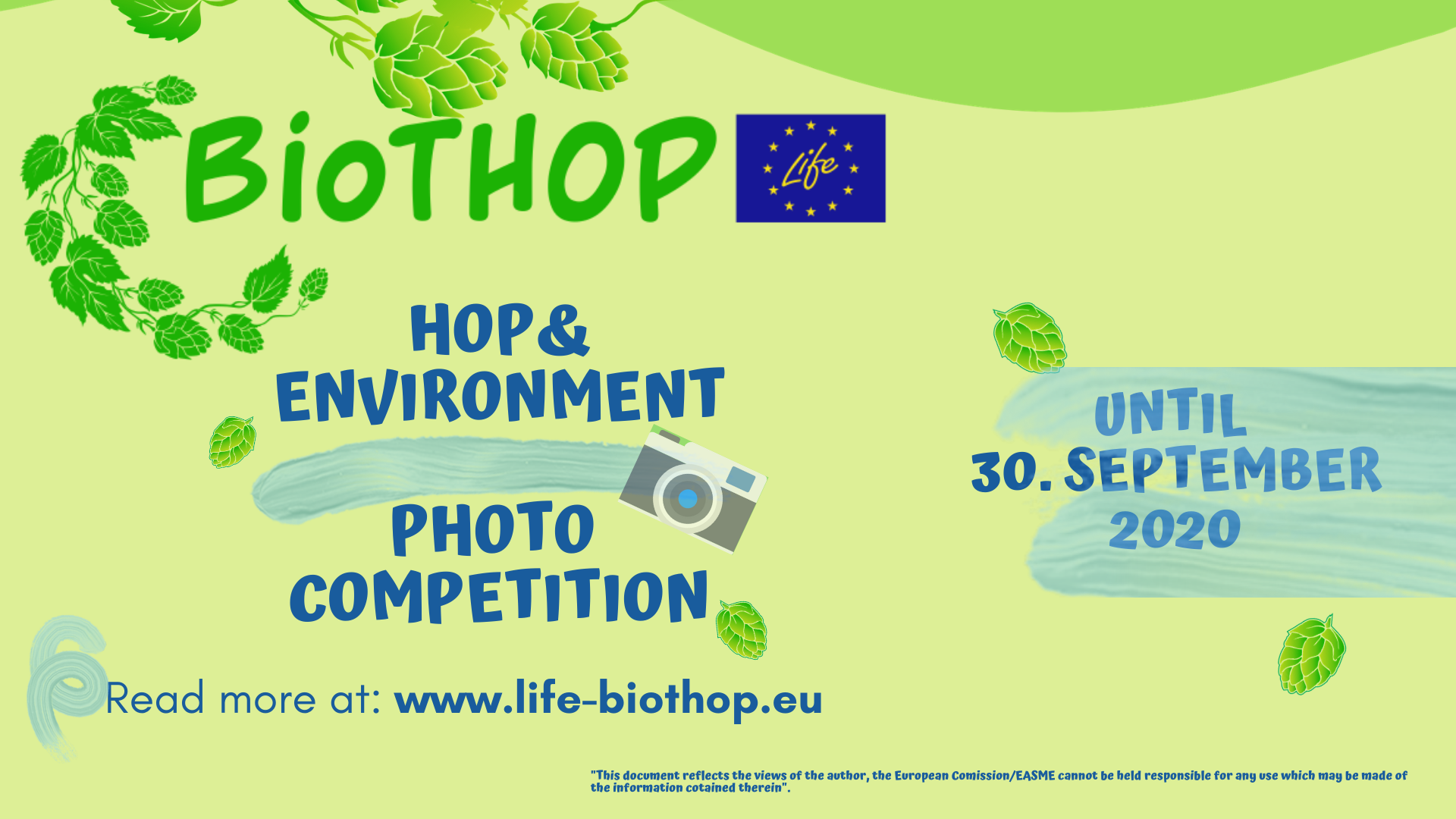 EN:
Photo competition "HOP AND THE ENVIRONMENT" will last from 25. 3. 2020 until 30. 9. 2020. The aim of the competition is to raise public awareness of the central theme of the LIFE BioTHOP project, which is the importance of responsible environment managment at all levels, focusing on the circular economy and careful handling of natural resources. Read more about the competition in category Dissemination, where all photos will be published.
You are welcome to participate; the competition is the opportunity for distance networking.