23. 7. 2020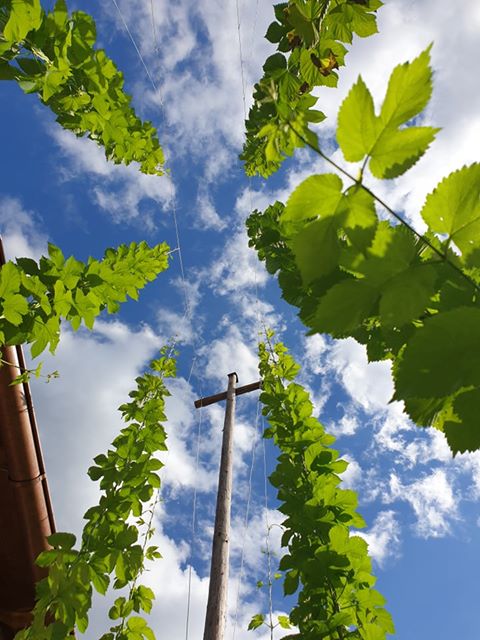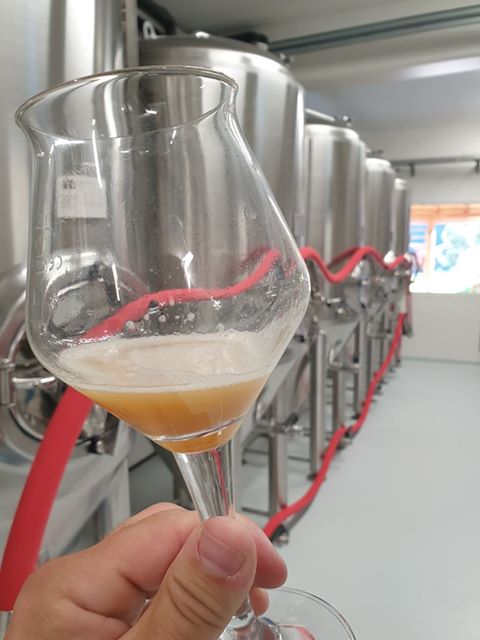 SLO Pivovarna Zajc iz Cerknega ima svoje lastno mini hmeljišče v velikosti 22 rastlin hmelja, v katerem letos preizkušajo BioTHOP biorazgradljivo vrvico za oporo hmelju kot zamenjavo za klasično polipropilensko vrvico. Do sedaj so z njo zelo zadovoljni. Pravijo, da je dovolj močna, obstojna, se ne trga in hmelj se zelo lepo ovija okrog nje. Kot zanimivost navajajo, da jim je letos podrlo dva droga in je pri tem vrvica ostala nedotaknjena, kljub temu da je bila pri padcu podvržena velikim napetostim. Skratka, služi svojemu namenu. Po uporabi – po obiranju storžkov bodo preverili še njeno razgradljivost in nas o tem seznanili .
Poleg pivovarne urejajo pivovarski muzej, kjer bodo razstavili svojo pivovarsko zbirko. Nekateri predmeti segajo še v čas Kukčeve pivovarne; v muzeju bo razstavljena zbirka pivskih steklenic s Soške fronte, točilni pulti za pivo, reklamne table, pivski vrčki in drugi predmeti na temo piva. Muzej bo predvidoma na voljo za organizirane oglede v 2021.
Konec junija so imeli na obisku člane Združenja hmeljarjev Slovenije, ki so si ogledali BioTHOP vrvico v majhnem hmeljišču njihove pivovarne in dali nekaj napotkov v smeri dobre tehnologije pridelave hmelja in izvedli odlično mreženje.
EN Pivovarna Zajc from Cerkno has its mini hop garden with 22 hop plants. This year they are testing the BioTHOP biodegradable twine to support hops as a replacement for the classic polypropylene twine. So far, they are very satisfied with it. It is strong enough, durable, does not tear and the hops wrap very nicely around it.  Although the two poles collapsed, the twine remained intact, despite the fact that it was subjected to great tensions during the fall. In short, it serves its purpose. After use – after picking the cones, they will check its degradability and inform us about it.
In addition to the brewery, they are arranging a brewing museum where they will exhibit their brewing collection. Some objects date back to the time of the Kukec brewery "Kukčeva pivovarna"; the museum will exhibit a collection of beer bottles from the Battles of the Isonzo "Soška fronta", beer taps, billboards, beer mugs and other items on the topic of beer. The museum will be available for organized tours in 2021.
At the end of June, members of the Slovenian Hop Growers Association visited the brewery and the small hop field with BioTHOP twine as an excellent networking opportunity and gave some instructions in the direction of good hop production technology.